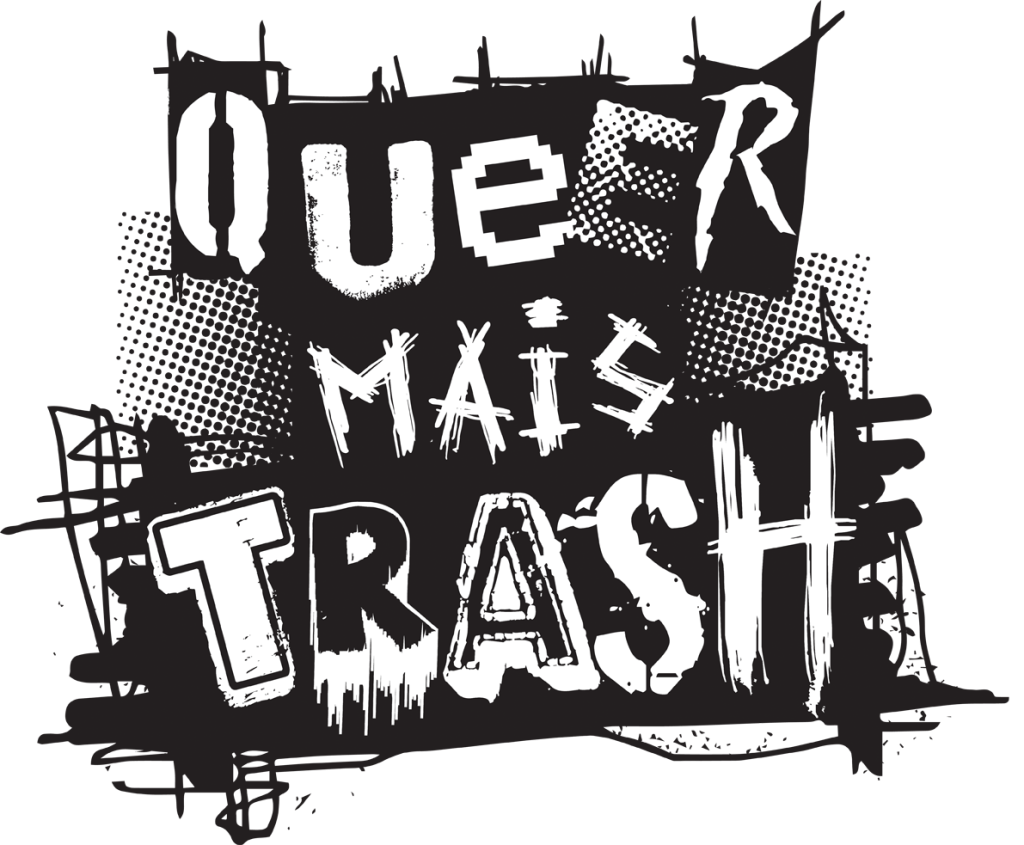 OCTOBER 13–15, 2022
CINÉMA AVENTURE
CENTRE PÔLE NORD
Queer Mais Trash, a non-binary festival, XXL version and 3 crazy nights
Originally planned to take place during Brussels Pride, the festival has been postponed to October. The organisation team had an amazeballs idea adding screenings and giving birth to a monster of coolness: Queer Mais Trash XXL!!!
So what's on? Opening with the best of LGBTQIA+ movies from the last festival; never-seen-before films; a Super Sex screening with our favorite director Jan Soldat; a documentary followed by a debate on chemsex with Ex aequo organisation; and to finish, we have invited Peggy Lee Cooper and Colette Collerette for a burlesque show as well as our international VERY SPECIAL GUEST STAR Kitten de Ville. We called it "The Peggy Video Show", already cult !
We realise that this piece of news is a bit much. Don't worry, we will take good care of you in the comfort of Aventure cinema.
Take your tickets early (available from September 13 on the Cinema Aventure Website), there won't be enough for everyone!